USA, UK & SINGAPORE – July 2023 – Operatix, a leading provider of pipeline acceleration solutions, has recently announced the promotion of five employees of its leadership team. The new appointments include the vital positions of EMEA Operations Director, Head of Customer Experience and Director of Global Operations.
Among the promotions are Hannah Allen and Albert Kazantsev, who have been promoted to the position of Director of Global Operations. Additionally, Josh Francis and Tom Morley will both assume the role of EMEA Operations Director, while Johanna Prieto has stepped into the role of Head of Customer Experience.
These appointments are designed to strengthen Operatix's operations and enhance its ability to deliver exceptional results to its clients across the globe, with each team member having proven leadership skills.
By investing in its team members and leveraging their expertise, the company aims to drive operational excellence and enhance customer satisfaction. These promotions reflect Operatix's commitment to nurturing employees and providing growth opportunities within the business.
"I am thrilled to announce the promotion of these exceptional leaders within our organisation. They have consistently demonstrated their dedication, expertise, and commitment to Operatix, our clients and their team," said CEO Aurelien Mottier, "Their promotion to key operational roles is a testament to their hard work and the value they bring to Operatix."
"I would like to personally thank Hannah, Albert, Tom, Johanna and Josh for their dedication to the business," said COO Robert Westell, "I have full confidence in their ability to drive us forward and contribute heavily to our future success."
Hannah started at Operatix in 2017 as a Sales Development Representative before a promotion to Sales Floor Operations Manager in 2018. Next, she earned the title of Client Service Manager in 2019 before rising the ranks once more to Operations Director in 2020. During her time, she has been nominated for the Business Growth Award and Leadership Award for Women in Business Awards, as well as winning the title for Most Inspirational Software Business Leader in the Influential Business Woman Awards 2023.
Albert began his career at Operatix as a Sales Development Consultant in 2014, before being promoted to Business Development Manager in 2016 and Client Services Manager in 2017. Then, in 2019, he began leading the team as Client Services Director. He was then further promoted to Operations Director in 2021.

Tom has been with the business since 2018, when he started as a Sales Development Consultant. His first promotion was in February 2021, when he started as a Sales Enablement Team Lead. Tom's next step at Operatix was in June 2021 as an Operations Manager, and a further promotion in 2022 saw him head into the role of Client Manager.
Josh started as a Sales Development Representative in 2017, stepping into the role of Operations Manager in 2021. He then received a further promotion in 2022, when he received the title of EMEA SDR Manager.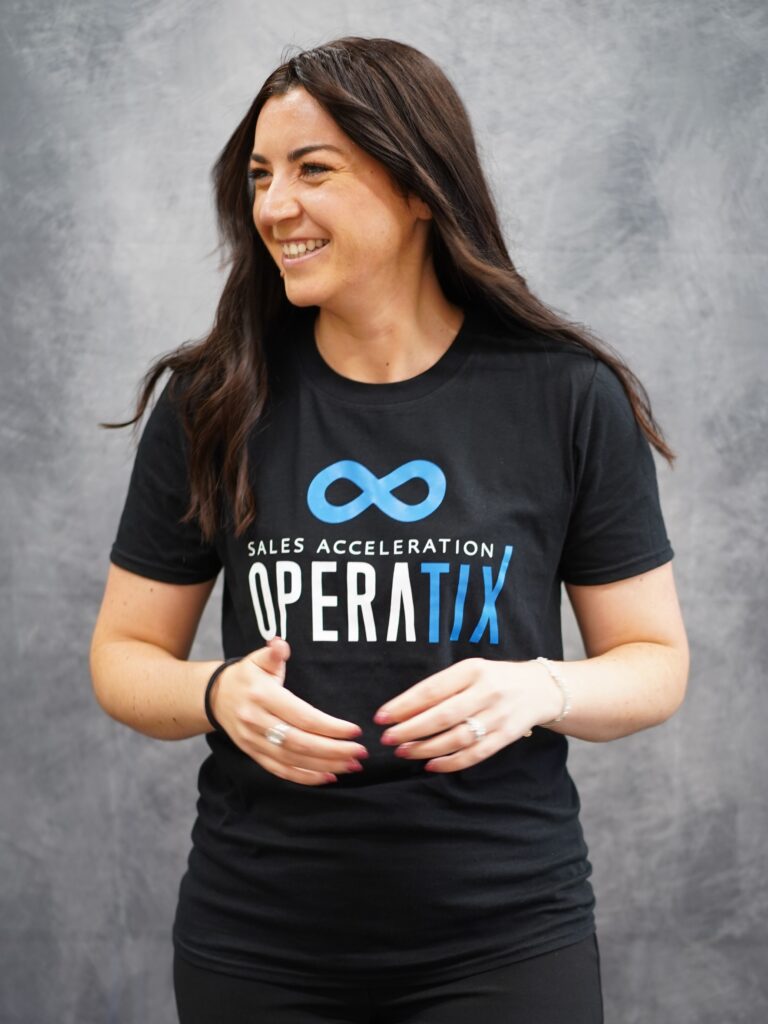 Johanna started her first role at Operatix in 2021 as a Sales Development Representative. She was then promoted to Customer Success Manager in early 2022.
The promotions come as Operatix continues to expand its global presence and strengthen its position as a market leader in B2B sales outsourcing. By providing these career advancements, Operatix aims to motivate and inspire its team members.